Below is a small sampling of things I have done that could be interesting for an employer looking for an administrator with many talents.
Bokföra moms - one of my first sites, about book-keeping (swedish only)
I built this site for a long time ago, to collect som information about book-keeping I needed, and I also wanted to share this with other struggling small business owners. I try to explain some things, and the target audience (the Persona I write for) is a carpenter back from a two-beer lunch and now he needs to fill out the monthly tax-forms. So no mumbo-jumbo.
bokforamom.se (in swedish only)
Latest site: Alpine publishing
My friend Ewa Hellström-Boström is a writer. She writes about hiking trails and walking in the alps. This site was redesigned by me in march 2021. I made a new logo, a mockup for the latest book, and also edited the lovely video (from stock video + her images and movies) in the header of the site. And then som nice images for her books in the webshop which I also configured with taxes and freights.
alpinaforlaget.se (in swedish only - but the video is cool)
Administration system for education (self developed)
For a university on the middle of Sweden I developed a solution in Claris Filemaker. Where they could keep track of all applications, merits, attachments, admission, students, groups and enter grades.
The system sent a lot of bespoke emails with PDF as attachments: to supplement their applications with missing documents, that they have ben place in group X and grades etc.
Project description: Administrationssystem för Universitetens uppdragsutbildningar (in swedish only).
Salaries for small business owners (self developed)
For almost the entire time I had a business I did my own book-keeping, taxes and annual reports. To make it easier to produce the calcaulations of taxes for my own salary, and print out the verifications and taxforms that go with them, I built a small solution to do all that. The trick was, that I needed to enter my net salary, and from that calculate the taxes and the rest. An uncommon feature at the time for most salary-software where you entered the amount before taxes (gross).
But I learned a lot about salaries and the laws and rules regarding them.
Project description: Lönespecifikationer och arbetsgivardeklaration av sociala avgifter för egna företagare (in swedish only) .
Writing/technical knowledge: Tip 35 - How to install Youtube-dl (in swedish only)
For many years I have given technical support using mailinglist-software on Mac, Win, IOS, Android. Every sometimes I also sent a tip-mail. This is one of them. The same tool I used to create that page can be use to create landingpages and A/B-testing for ads.
Tips 35 - Hur du laddar hem filmer med terminalen (in swedish only).
More writing (humor, content, scripts etc.): Portfolio-Skrivande (in swedish only)
My humorblog in english: All about me
Videoproduction (filming, editing): Winnerschool
I made a seven minute summary of a two hour lecture about the four colors as a selling preview. Double-camera-editing in iMovie, but I have since switched to Davinci Resolve numera.
Föreläsning om de fyra färgerna, 7 min, ca 372MB (in swedish only)
More and much older videos I made is in my blogg: Filmer (in swedish only).
Events with livestreaming:
I have experience with arranging several events where my task where everything from do the dishes, book speakers, plan the event incl logistics, cook food, soundmixing and recording, lighting of the stage, filming the event with several cameras, and livestream it on the internet.
Design and layout experience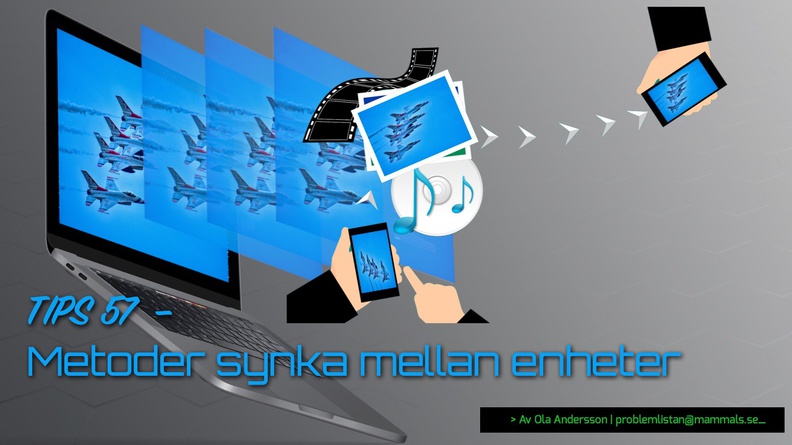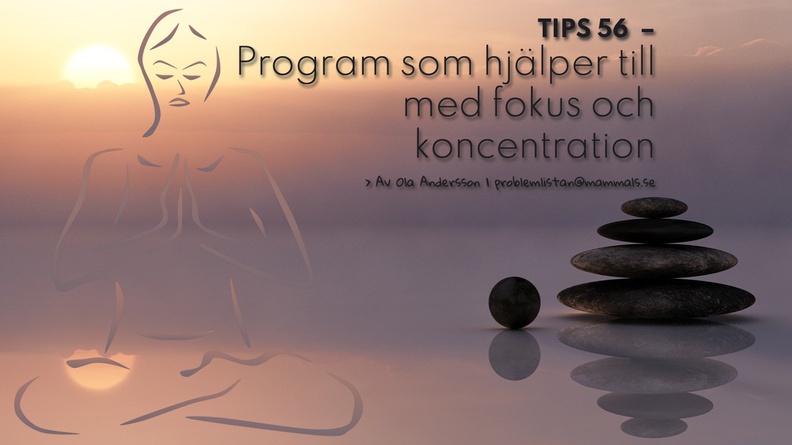 Some samples of my work here: article-headers for coming tip-mails, rollups and broschures, memes/images for social media.
Teaching, lectures and training
The start of my career was in teaching even bofore I i finished high school and went on to the university. I would learn stuff (study techniques, creativity and even flirting) and arrange workshop to share it with friends. I have been working as a teacher for many years before I started my company as head teacher and also as the course developer and trainer for a Apple reseller. And even after as some companies gave me the trust to teach their software cources, as well as my own.